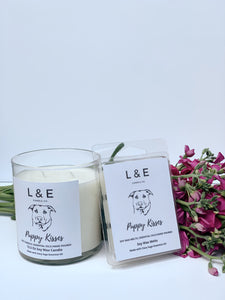 Puppy Kisses Clary Sage Wax Melts
Puppy Kisses is made with all Natural Soy Wax and 100% Clary Sage essential oil. The name Puppy Kisses is due to the fact that puppy kisses and Clary Sage are both known to help be anti-depressive and help relax both you and your dog!
sucked
i did not like it! it did not smell like clary sage at all!